I have been doing genealogy research for myself and others since the mid-1970s. While the advent of the internet has greatly improved accessibility to many records, there are still many more that can only be accessed in person.
Knowing where to look and what records are available are part of my skillset. I deepened that skillset by going through the accreditation process through ICAPGen℠ as mentioned on My Genealogy Path. I became accredited in February 2023.
---
Genealogical Training
Genealogical Research Institute of Pittsburgh (GRIP)
Tools & Strategies for Tackling Tough Research Problems, June 2023
Advanced DNA Evidence, July 2022
Fundamentals of Forensic Genealogy, June 2022
ProGen59, Professional Genealogical Study Group, 15-month program, 2021-2022
Association of Professional Genealogists
Professional Management Conferences, 2021-2022
International Committee for the Accreditation of Professional Genealogists (ICAPGenSM) Study Group
Level 1 Mentor: Winter 2022; Summer 2022, Summer 2023
Level 1 (Winter 2020); Level 2-3 (Fall 2020)
Research Like a Pro, 2019; Research Like a Pro with DNA, 2022
---
DAR Training
My qualifications also include completing the following Daughters of the American Revolution classes which taught me what constitutes acceptable proof and how to correctly complete DAR applications.
DAR Genealogical Education Program (GEP) 1 – Introduction to Genealogy Research for DAR Applications (completed 1 April 2014).
DAR GEP 2 – Applying Genealogy Research Techniques to DAR applications
(completed 12 April 2014).
DAR GEP 3 – Advanced Techniques for Resolving Problems With Lineage or Service on DAR Records (completed 21 April 2014).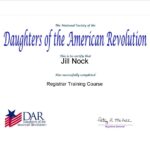 ---
Professional Memberships
I am a proud member of the following professional organizations.
Association of Professional Genealogists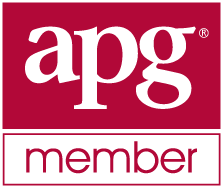 ---